About ... coffee and code and computers and church and life. Named in honour of the real Café Encounter for which I was privileged to lead the team that launched it and ran it from June 2010. The café is no more, but the church that spawned it is still running.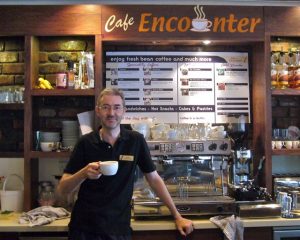 About Chris F Carroll
If you're looking for Chris professionally try Chris F Carroll at Linked In. Either way I'm sometimes at @chrisfcarroll.
Agile Software Architecture
Agile Software Architecture is my usual topic for conference presentations. Find them on slideshare:
Chris F Carroll Software Architecture Presentations
A more recent topic is Deep Learning in 90 seconds. With a side of Algorithm Bias
Cheers!
Chris