About … coffee and coding and computers and church and life. Named in honour of the real Café Encounter for which I was privileged to lead the team that launched it and ran it from June 2010.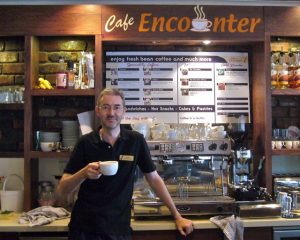 About Chris F Carroll
If you're looking for Chris try Chris F Carroll at Linked In.
Software Architecture Presentations On SlideShare
Chris F Carroll Software Architecture Presentations
Cheers!
Chris